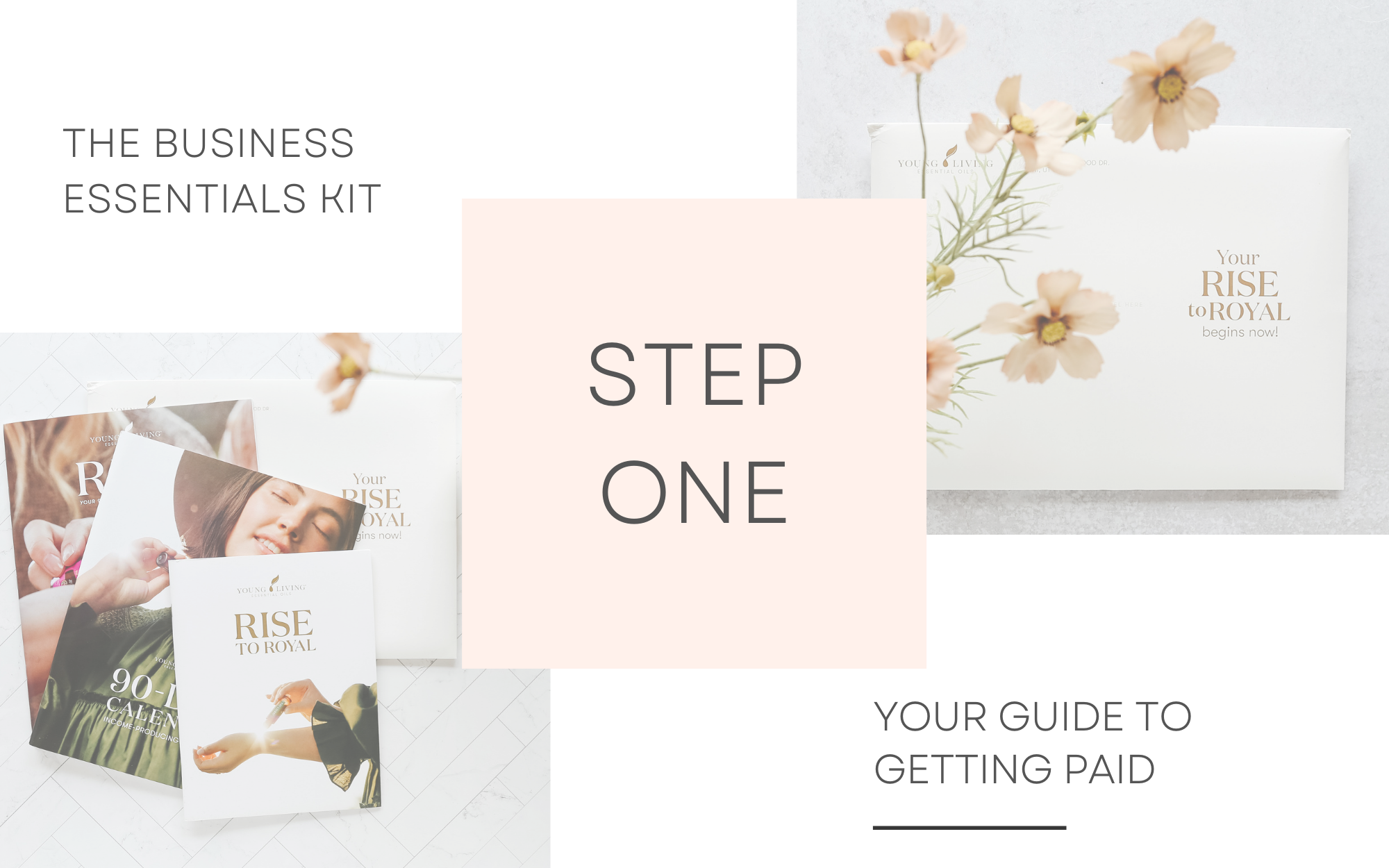 Every single person who becomes a customer with Young Living has the option to share, via a referral link. When you share that referral link, you can get paid!
The first step is to grab a Business Essential Kit (Item #: 35191) - it is $29.95 and put together specifically to walk you through the basics of this business!
If you are a current customer - grab your Business Essentials Kit and you're good to go! If you are brand new (YAY!) - make sure to grab your friend's referral link so you can be connected to our JoyDroppers community.