So you've been shopping all the fun stuff on your monthly order and now you're ready to start spending those points. Let's do it!! Here's how you cash in points for free stuff!
First, go to
YoungLiving.com
and log in to your account.
Under the top menu, check MY ACCOUNT and go to the dropdown for Loyalty Rewards. That screen will look like this: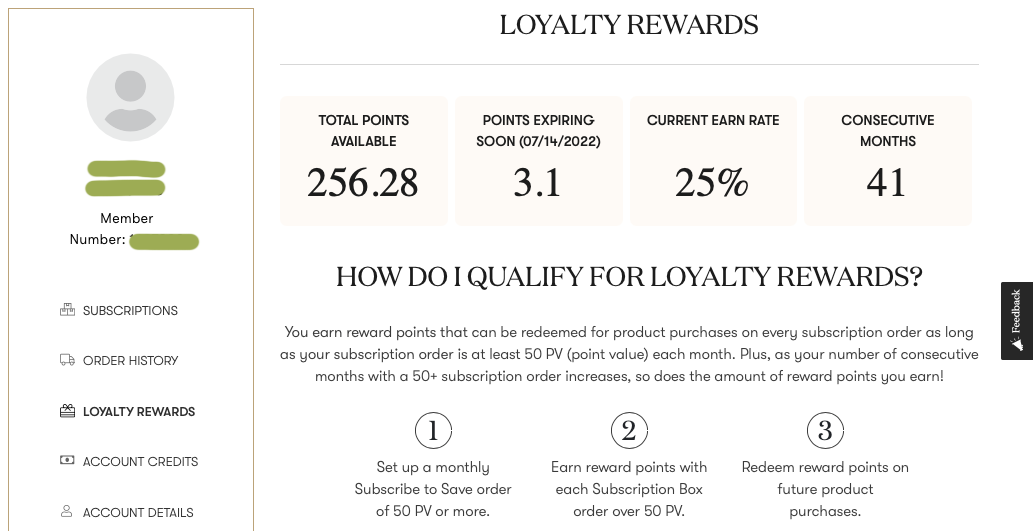 Here you can see how many points you have available to use.
Now you're ready to shop!
Fill your shopping cart (click "Add to Cart" for the items, not "Add to Subscription") and notice the Point Price listed above the cost. (Note: if there's nothing here or a zero, that item is not something you can redeem points on.)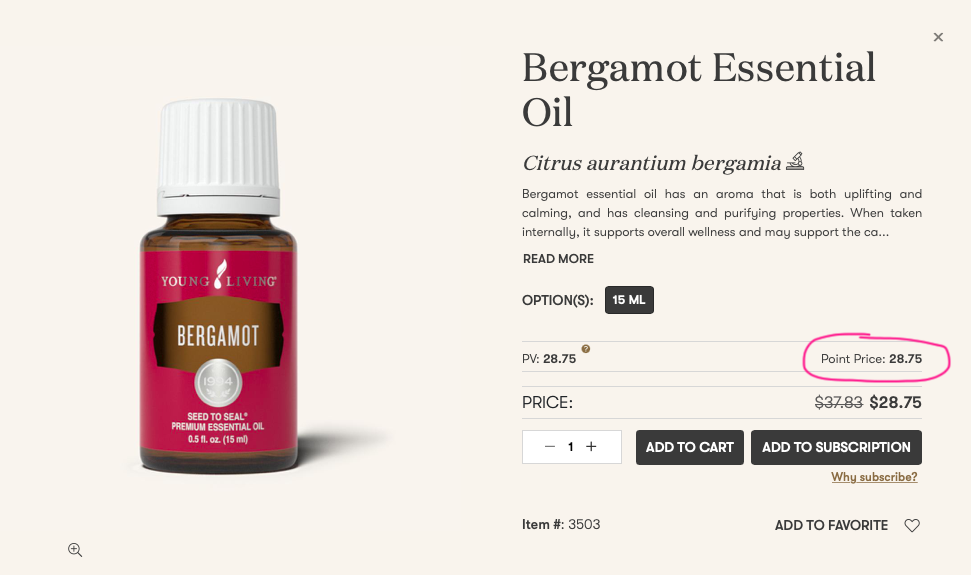 Once your cart is all set, go through the checkout process. When you get to "Billing and Payment Method" look for this option:

Click on USE POINTS and you'll see the box expand. Select the items you want to purchase with points and make sure you click "APPLY POINTS" at the bottom of the box to apply this payment method.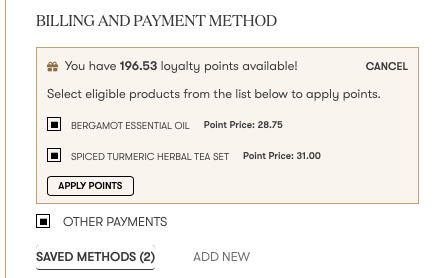 Complete the checkout process and you're all set!